Many anti-virus programs and even Operating Systems nowadays view every unknown program with suspicion and rightly so.
Most important thing you can check w.r.t Alert software is to
check for valid signature on the installer
.
If application is signed by our company "Sangranet Technologies" and it is a valid signature without any errors, you can be rest assured that there is no virus or malware in the program
.
Here are certain screen snapshots to underline what needs to be checked
1. You see this screen when running the downloaded installer.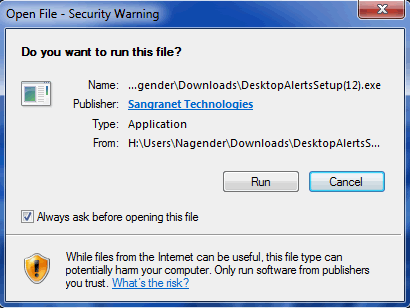 2. You will see this screen when you click the application publisher i.e Sangranet Technologies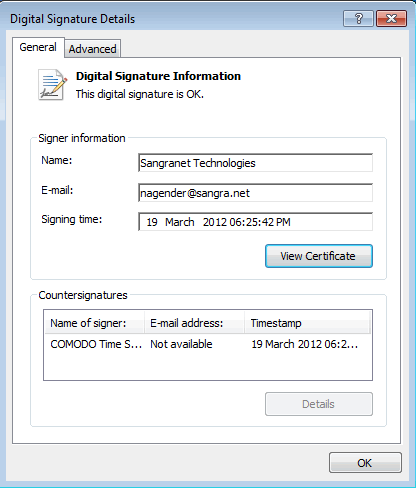 3. You will see this screen when click View Certificate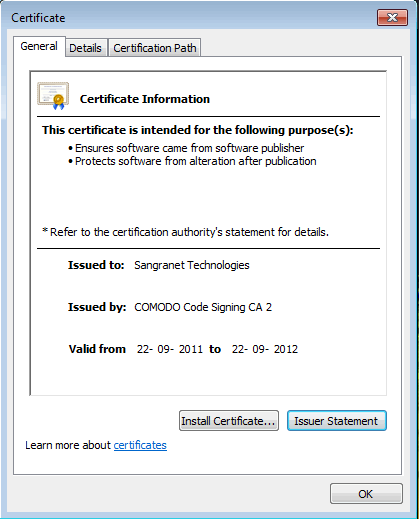 There may be certain variations of these screens on different OS but basically you need to
ensure that App Publisher is Sangranet Technologies and Signature is valid without any errors
.